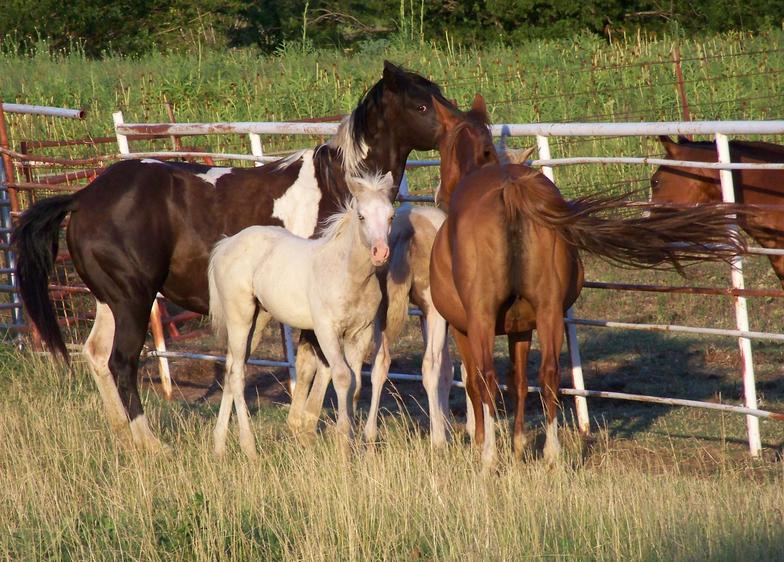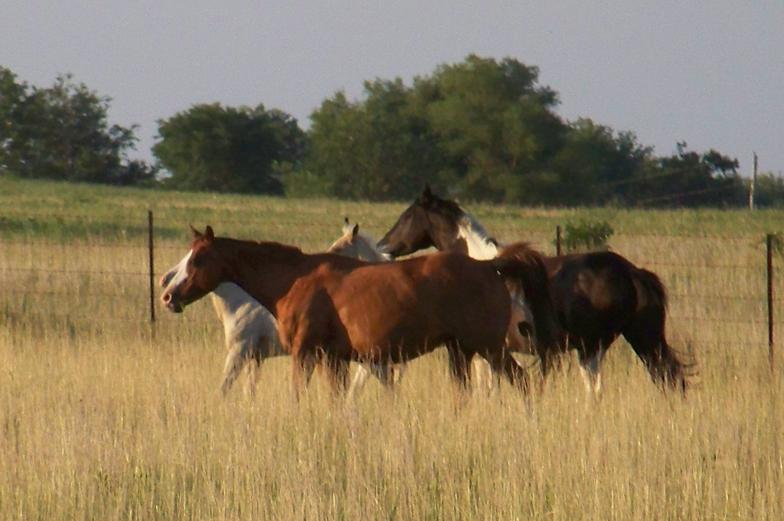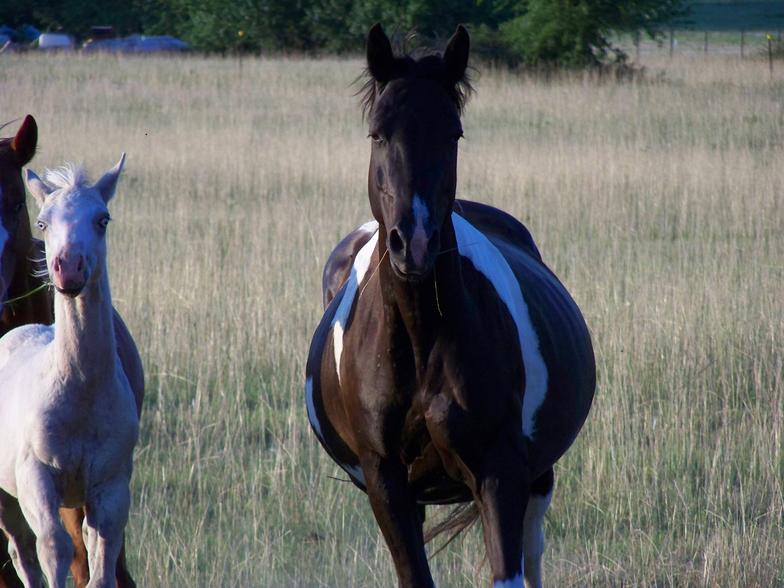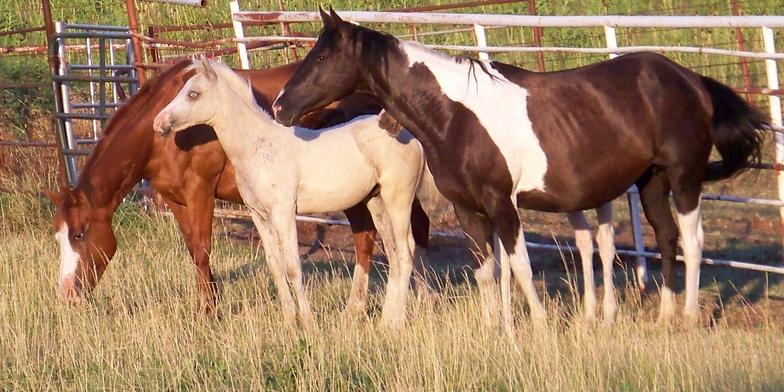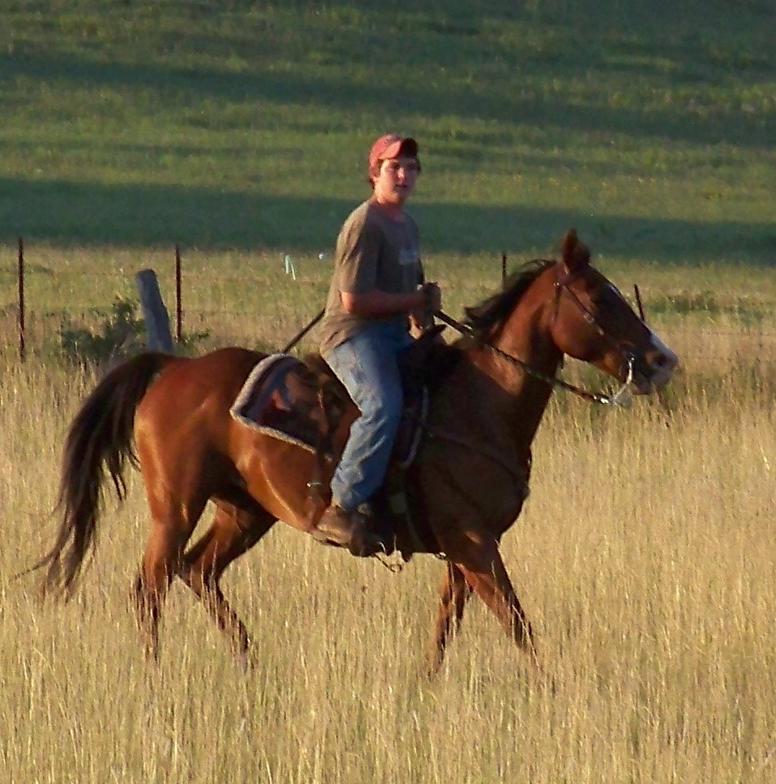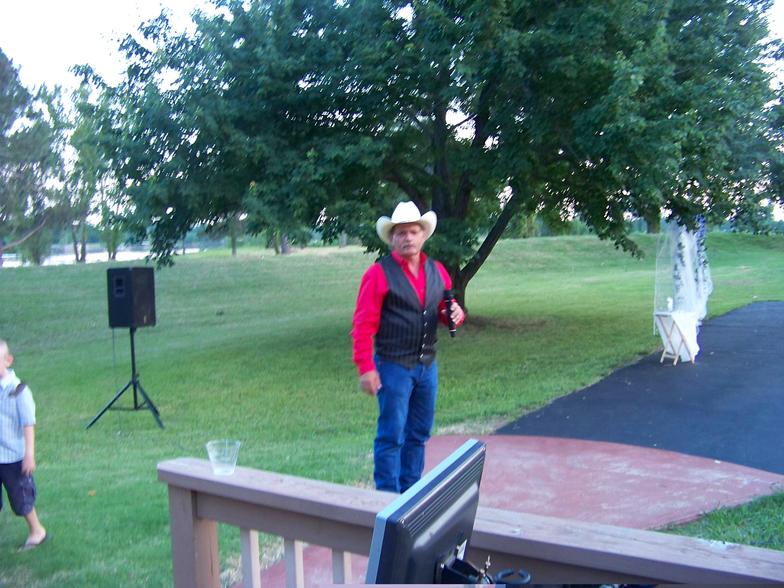 Mares may be in heat.  They are waiting for us to check them with our Stud.

Two mares and babies out in the pasture.

Our son Shayne is bringing these mares up to the barn so we can check to see if their in heat.

Shayne is using Karen's Barrel horse "Mason" to bring the mares in.

Brad doing what he loves almost as much as riding, singing at a wedding reception.  We were hired to set up Karaoke equipment and host this reception.  Please keep us in mind for your next party.